Babysitters in Ngong Shuen Au
Find a trustworthy babysitter on Babysits
See babysitters certified to provide special needs care for children.

Learn more
我叫姚姚,英文名Yiki ,是個很喜歡小朋友的人,較為年輕,會更有精力照顧及與小朋友玩樂,適合一些想找年輕新一代保母的僱主,打破一貫傳統觀念的照顧方式。另外,我喜歡烹飪及製作甜品,可照顧日常起居飲食。 我還未婚亦沒有子女,但從小有照顧姊姊的嬰孩,在工作方面,亦有照顧過兩歲大及兩個月大的小朋友,照顧方式各有不同,一般都會因應小朋友的需要和生活習慣,從而作出調整。個人對於小朋友比較有耐心和愛心,小朋友緣方面也不錯。
HK$90.00/hr
I have two and a half years of confinement experience. In addition to home confinement, I also worked in the Hong Kong confinement center so I took care of more than 30 women and babies..
HK$100.00/hr
本人有兩個兒子,分別是三歲和五歲,非常注意乾淨衛生及用心照顧小朋友。 本人亦曾幫小學生進行過私人補習,對嬰幼兒甚至小學生都相當有內心和經驗照顧。 本人是單親媽媽,為人盡責有愛心,希望獲得工作機會,謝謝。
HK$90.00/hr
Hi! I'm Alma. I am nurturing and kind. And I love taking care of children. I have 2 of my own and are now currently in university. Now I have a lot of time in my hands. I have raised..
HK$100.00/hr
Hey! My name is Karishma, you can call me Mili. I love children and I enjoy babysitting. I have been babysitting for a few years, from my siblings to others in the neighborhood. I'm..
HK$90.00/hr
承接陪月或褓姆。歡迎短期工作時間。本人乃土生土長香港人,中五畢業,懂一般英語及國語。一家三口,先生及正讀大學兒子,家住天水圍附近。 研習中國各項醫術、中藥及自然療法多年,容易掌握產婦/嬰兒/幼兒身體狀況及已養成有耐性,有愛心,不計較,不怕麻煩及喜歡教授育兒知識及坐月時及後中醫調養身體各重點予新手爸媽。 自己湊大兒子及母乳餵哺10個月。 有多張前僱主好評推薦信
Average response time: 17 hours
HK$95.00/hr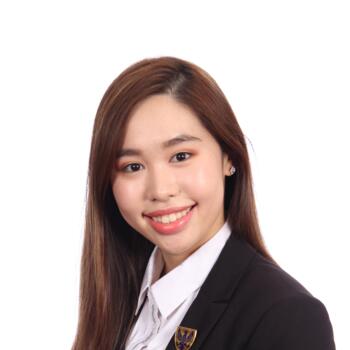 Hello! My name is Havanna, I love working with kids and meeting new people. I am good with organising fun as well as productive activities with children, I have experience in tutoring..
HK$110.00/hr
Hello! My name is Marie Claire, I am a mother of a 5 years old. I love being around children. I believe in positive discipline and that children should be treated with respect. I will..
HK$100.00/hr
各位父母大家好!我係Ice-cream,我有4個孩子(大女18、二仔16、三女5、四仔2歲),喜歡了解小朋友、喜歡了解他們、喜歡做小孩子的好朋友、喜歡教他們唱歌、講故事、玩遊戲、做手功⋯⋯,祝福各位父母找到合適自己和小孩子的褓母
HK$90.00/hr
Hi I am Ms. Jenny, I have many years experience in teaching children, I once worked in international schools, I can teach Chinese, Math and other subjects, I hope I can help any family..
HK$150.00/hr
你好 , 本人育有一仔一女,已大學畢業 ,多年照顧小朋友及家務助理經驗, 在做家務助理期間亦有照顧不同年齡的小朋友,本人持有陪月員及大妗姐執照,喜歡與小朋友相處,注意家庭 環境衛生, 重視小朋友身體發展, 著重品格培養。懂得煮飯 及 烹調滋補湯水,會觀察小朋友的飲食,細心維持小朋友 飲食均衡及調理作息時間。工作地點:新界西屯門元朗天水圍,薪金面議 ,工作時間星期一至五早上至傍晚,如有需要可工作星期六日
HK$150.00/hr
本人為一子之母,曾經因為要工作,同所有家長一樣四處找保姆照顧小朋友,自己繼續工作。我很明白雙職家長的無奈,又要為生活勞碌,又要為小朋友找照顧者。的確是件很頭痛的事。本人有一名兒子,十分喜歡與小朋友相處,溝通。希望我幫到你。
HK$80.00/hr
我在幼稚園工作,我是一個守時有禮貌有愛心的人。我不會讓家長失望。我現在高端家庭照顧小朋友,學習現在全年級第一名,从一歲就自己吃飯,自己的事情全是自己做,自己穿衣服,自己吃飯,吃完飯自己收拾,自覺學習,選擇我不會讓您後悔。
HK$300.00/hr
Hi, my name is Brayden, I have taken care of relatives younger than me, ranging from 3 years old to 12 years old. I like to take a fun approach to babysitting while still being strict..
HK$110.00/hr
hi 我叫mew,,自小家中有弟弟,有照顧小朋友的經驗。在大學期間,都常與小朋友接觸,因為我會用空餘時間來兼職補習先生。 我現職為審計員,因此周六和周日全日都是比較空閒,如有興趣,可找我協助看顧。 另外,我也不介意看照或照料小動物,同樣有興趣可聯絡我。
HK$103.50/hr
---
---
Babysitter in Ngong Shuen Au wanted?
Find your reliable babysitter in Ngong Shuen Au here! We have 29 active babysitters in Ngong Shuen Au matching your search criteria. Babysits gives you the peace of mind you deserve as a parent!
---
Babysitters nearby
Babysitters in Tsuen Wan District